Av Toby Johansen den 12 december 2013.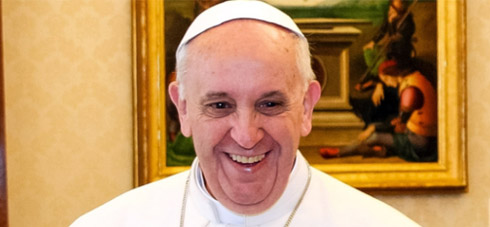 Påven utfärdade nyligen ett dekret att endast Vatikanen skulle åtgärda sexförbrytare. I övrigt skulle det vara hemligt för allmänheten vilka som rapporterades som pedofiler. En katolsk pedofil kan få två hela år i fängelse enligt det nya dekretet om han ertappas. Det var ju ett otroligt uttömmande svar på den inflammerade frågan om homosex inom Katolska Kyrkan.
Vatikanens utrikesminister Monsignor Dominique Mamberti beklagade:
"Vi menade förstås inte att detta skulle ta en sådan vändning. Sexbrott är mera olagligt än någonsin,
men tekniskt sett är det olagligt att rapportera dem."
JUDISKA RABBINER
Detta förstår även de som har rudimentära kunskaper i engelska, därför gör jag ingen översättning till svenska av nedanstående.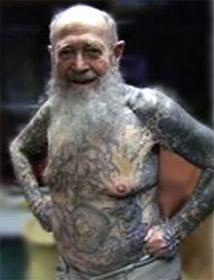 Shatnez Checker and child molester (Rabbi) Yehuda Nussbaum, still has access to boys in Yeshiva Of Brooklyn.
---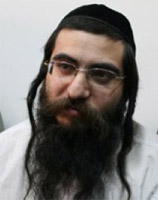 Case of Rabbi Elior Chen
Rabbi Elior Chen and his followers are suspected of severely abusing two children, aged 3 and 4, who were savagely and systematically beaten with hammers, knives and other instruments for months until the younger child lost consciousness last month.
---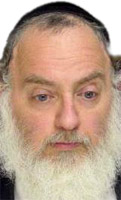 Rabbi Jerry Brauner (AKA: Yechiel Brauner)
Convicted on the charges of Sexual Abuse - 1st Degree, and Sexual Abuse - 3rd: Subject Another Person to Sex Contact Without Consent. He was sentenced to 11 years probation, with the condition he must participate in a sex offender treatment program. Brauner has been on probation since 2002 for the sexual abuse of a 15-year-old boy.
---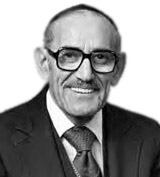 Case of Rabbi Ephraim F. Shapiro
Accused of molesting several boys for over a fifty year period.
---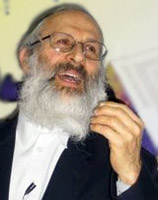 Case of Shlomo Aviner
Rosh Yeshiva, Ateret Cohanim Yeshiva,
Rabbi of Beit El, Israel.
CALL TO ACTION: Stop Allowing Alleged Sex Offender, Rabbi Shlomo Aviner From Being A Spokes Person On Child Abuse.
---
Convicted of child molestation. The original charges included 14 counts of sodomy, sexual abuse and endangering the welfare of a child. He agreed to plead guilty to one count of sodomy in the third degree, a Class E felony, in exchange for a sentence of five years' probation.
Former Rabbinical Alliance of America VP & confessed/convicted child-molester: no jail time. Did his role in $57 million government fraud save him?
---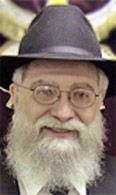 Case of Rabbi Ephraim Bryks
Accusations about sexual inappropriate behavior with children started surfacing in the 1980's. Rabbi Bryks is currently a member of the Vaad Harabonim of Queens. The Vaad is a Rabbinical committee that makes important decisions within an orthodox community.
---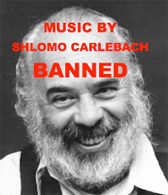 Case of Rabbi Shlomo Carlebach

Accused of several cases of child molestation, and sexual assault of young women.
---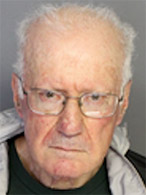 Case of Rabbi/Cantor Sidney Goldenberg
Accused of abusing a 12-year-old girl. He later pleaded no contest to one count. Convicted of molesting children. The first complaints came in 1971. He was finally convicted in 1997.
---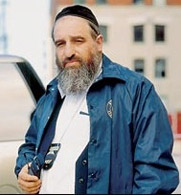 Case of Rabbi Bernard Freilich
Council of Jewish Organizations in Borough Park - Brooklyn, NY.
Acquitted of death threats to an alleged victim.
---
Case of Cantor Joel Gordon
Convicted of having keeping a house of prostitution and involvement in a prostitution ring.
---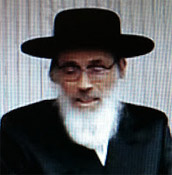 Case of Rabbi Yisrael Menachem Grunwald
(AKA: Israel Grunwald, Yisrael M. Grunwald, Israel M. Grunwald)
Accused of molesting a 15 year old on a 1995 plane flight from Australia to LA. The charge against him were dropped after agreeing to perform 500 hours of community service and to seek counseling. Grunwald was the chief rabbi of an Hungarian Hasidic congregation in Brooklyn, known as the Pupas.
---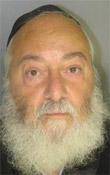 Case of Rabbi Yehuda Friedlander
Convicted of molesting a 15 year old on a 1995 plane flight from Australia to LA. Friedlander was the assistant to the chief rabbi of an Hungarian Hasidic congregation in Brooklyn, known as the Pupas Rebbe. According to an F.B.I. affidavit, Rabbi Friedlander sat next to the girl, who was traveling alone. He groped her breast, put his hand inside her pants and touched her vagina.
Friedlander was convicted and sentenced to serve 22 months in prison.
---
The case involved Rabbi Solomon Hafner, a member of the ultra-Orthodox Bobov sect in Brooklyn's heavily Jewish Borough Park section. Hafner was accused of sexually abusing a developmentally disabled boy during private tutoring sessions.
---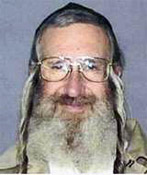 Case of Rabbi Alan J. Horowitz, MD
Convicted and sentenced to 10 - 20 years in prison for sodomizing a nine-year-old psychiatric patient. Allegedly, he has assaulted a string of children from California to Israel to New York in the past twenty years. Alan J. Horowitz is an Orthodox rabbi, magna cum laude, M.D., Ph.D. A graduate of Duke University, and was a writer for NAMBLA North American Man/Boy Love Association.
---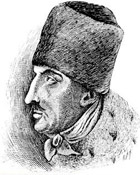 Case of Jacob Frank and The Frankist Movement
Convicted of cultic type practices and sexual offenses.
Jacob Frank and his followers went so far as to engage in orgies and incest in order to begin the Messianic era, a time in which all that was forbidden would supposedly be permitted. Condemned by the leading rabbis of his day, Frank sought refuge in Catholicism. As in the case of the Shabbateans (the followers of Shabbetai Zvi), some of Frank's disciples continued to believe that he would reappear as the Messiah, but, of course, he did not. Once again, false messianism took its toll in lost hopes and despair.
---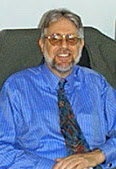 Case of Rabbi Israel Kestenbaum
Plead guilty, sentenced to five years of probation and counseling in a cyber-proposition case. Kestenbaum was to trying to arrange a sexual tryst over the Internet with a police officer posing as a 13-year-old girl named "Katie." The judge explained that he did not sentence Kestenbaum to jail because the rabbi's wife has cancer. Meanwhile, the National Association of Jewish Chaplains expelled Kestenbaum for violating ethics rules.
---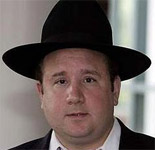 Case of Rabbi Yosef Kolko
Pleaded guilty to aggravated sexual assault, attempted aggravated sex assault, sexual assault and child endangerment. The abuse occurred from August 2008 to February 2009. It ranged from fondling to oral sex and stopped when the boy told his father, who confronted Kolko.
---
Case of Rabbi Ze'ev Kopolevitch
There is the disgraceful case of the former headmaster Kopolevitch of Netiv Meir yeshiva high school who lived in a pedophile's heaven for the last fifteen years, abusing dozens, even hundreds of boys under his tutelage.
---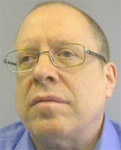 Case of Rabbi Baruch Lanner
Convicted sex offender. Baruch Lanner was released from prison on either January 8th or 12th 2008.Convicted sex offender. Baruch Lanner was released from prison on either January 8th or 12th 2008.
Some of the teens called Rabbi Lanner "Charlie" among themselves, referring to convicted cultist killer Charles Manson, and spoke of the female teens the rabbi favored as "Baruch's girls."
---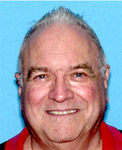 Case of Rabbi Jerrold Martin Levy
Rabbi Jerrold Levy was convicted of two counts of soliciting sex through the Internet and two counts of child pornography. He was sentenced to six years and sex in prison. He was caught in the "Candyman" year-long sting operation by the US government.
---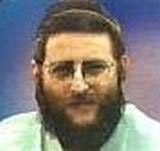 Case of Rabbi Pinchas Lew
On May 16, 2001, Rabbi Pinchas Lew allegedly exposed and touched his genitals repeatedly in front of an unrelated woman in his home.
According to the woman, he locked all the doors to his house, then continued to move in front of her, causing her to fear imminent assault. The same day Rabbi Pinny Lew addressed his felonious past in front of about 100 people at a meeting called by the Durham-Chapel Hill Jewish Federation.
---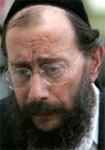 Case of Rabbi/Psychologist - Avrohom Mondrowitz
Accused of two counts of sex abuse with boys at a special education school in New York.
"Children were referred to him, hard cases from Ohel, and he treated them. Rabbis also referred children to him for treatment. His expertise was treating children who had been sexually molested."
---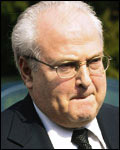 Case of Cantor Howard Nevison
Cantor Howard Nevison pleaded guilty to misdemeanor charges of indecent assault, terroristic threats, simple assault, corruption of minors and endangering the welfare of children. His nephew testified that he did not report the abuse for years because Nevison threatened to kill him. His nephew should be seen as a hero because he finally over came his fears and was able to provide law enforcement officals the needed information to convict this sexual predator.
---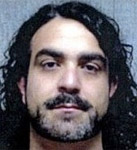 Case of Rabbi Michael Ozair
Michael Ezra Ozair plead no contest on November 5th, 2002, to one count of oral copulation of a person under 16 (the girl was 14-years-old). He was sentenced to 5 years felony probation, 1 year in county jail, a mandated term of sex offender treatment, and was required to register as a sex offender.
---

---
Copyright © 2013 – European American Evangelistic Crusades (EAEC), Inc.
P.O. Box 166, Sheridan, California 95681 USA